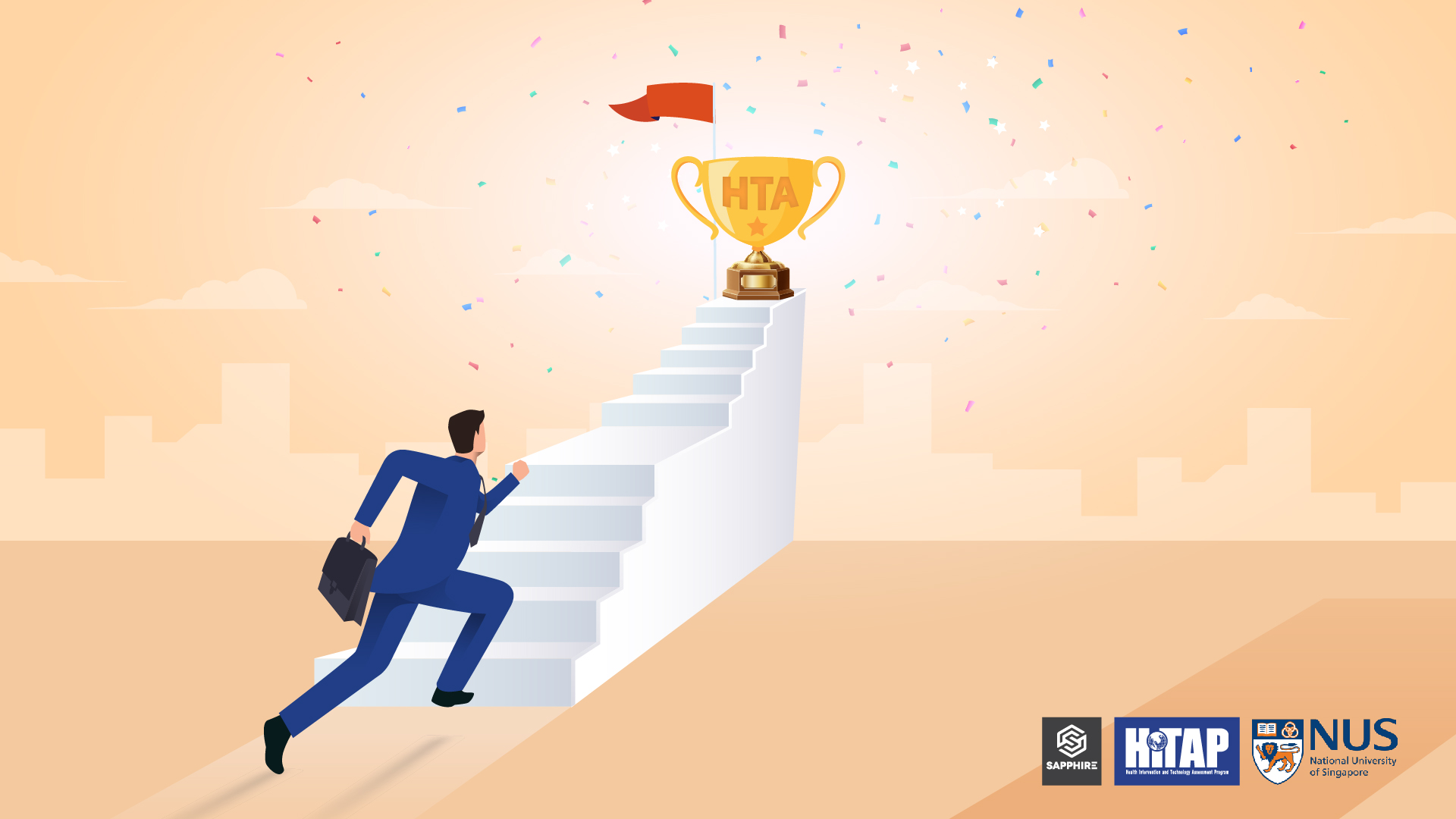 I am a junior researcher at Department of Health Financing and Health Technology Assessment (HTA), Health Strategy and Policy Institute (HSPI), in Vietnam's Ministry of Health. Last month, I had the opportunity to join the Short Course on Introduction to Health Technology Assessment (HTA) conducted by the Saw Swee Hock School of Public Health, National University of Singapore (NUS) with support from the Health Intervention and Technology Assessment Program (HITAP).
First, I would like to express my sincere gratitude to the organisers for their support which allowed me to learn and improve my knowledge of HTA. The course was a valuable learning experience on a whole new topic for me and although it was challenging, requiring significant time and effort to understand it thoroughly, I still really enjoyed the course. Many interesting topics were discussed during the course, such as what is HTA, what is it used for, how to conduct HTA research step-by-step, and what are the most notable problems encountered when conducting HTA research, among others. These topics gave me a comprehensive picture of HTA and the way to conduct an HTA study. Since completing the course, I have been involved in conducting systematic reviews and cost-effectiveness analyses in my Department, and the knowledge that I have learned helps me a lot.
Moreover, I really like the way we participated in small groups. The sub-group discussions gave me a chance to exchange information and clarify some issues that I still had doubts about. I also had the opportunity to practice exercises, which helped me retain the knowledge gained. Besides, in the sub-group, the teaching assistants were very pleasant and helpful. They always encouraged us to ask questions or share experiences on the topics. Thereby, we not only learned more from the teachers but also shared more knowledge on the actual working process from other participants.
The organisation of the course was also very professional. I was impressed with the support I received since enrolling. The enrollment process was fast and all the support provided was prompt and helpful, both through email and through Zoom. Additionally, all the supporting documents were sent to participants in a timely manner which helped me follow the course more conveniently. I also received recordings of all sessions after the course ended, so I can watch and refresh my memory whenever I have time or have a doubt about something. My one suggestion to the organisers is that for future editions, it would be helpful to have more time between the lessons, maybe one or two sessions per week, so that students have time to absorb the knowledge before receiving new information.
As I will now conduct HTA studies to support evidence-informed decisions for health in Vietnam, I will apply the knowledge gained during the course. I look forward to other learning opportunities in the future.
To learn more about trainings on HTA by the Saw Swee Hock School of Public Health, National University of Singapore and the Health Intervention and Technology Assessment Program (HITAP), visit us at: https://sph.nus.edu.sg/research/hiper/  and www.hitap.net