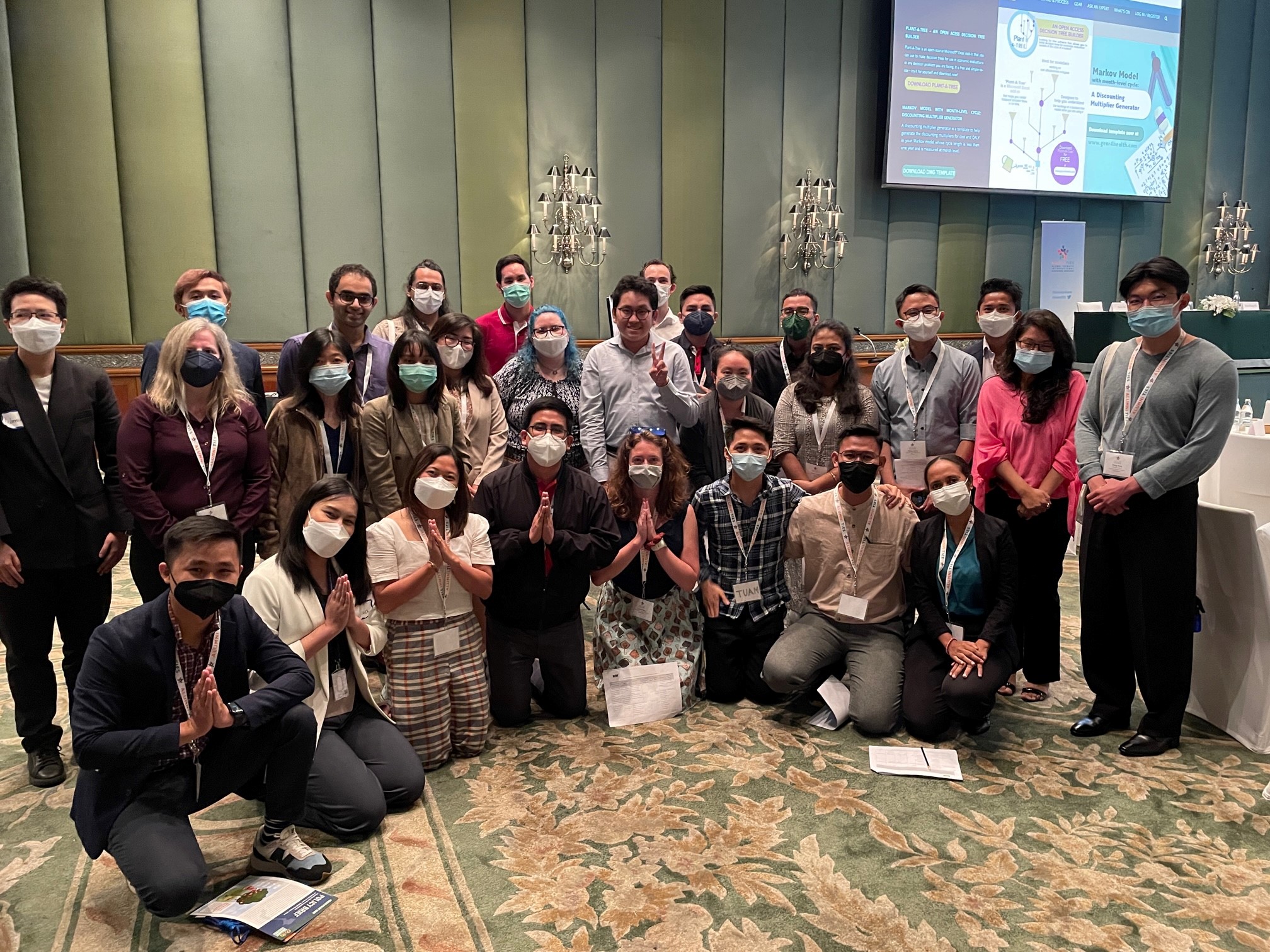 On 26th May 2022 at the Grand Hyatt Erawan Bangkok Hotel, 5 representatives from Health Intervention and Technology Assessment (HITAP), Thailand: 1) Assoc. Prof. Wanrudee Isaranuwatchai, Program Leader 2) Sarin KC, Project Associate 3) Manit Sittimart, Project Associate 4) Evan Huang Ku, Intern and 5) Niklas Wenzler, Intern, had delivered a session during the Alumni Thematic International Exchange Seminars (Alumni TIES), a program of the U.S. Department of State implemented in partnership with World Learning, Inc, a non-profit based in the U.S.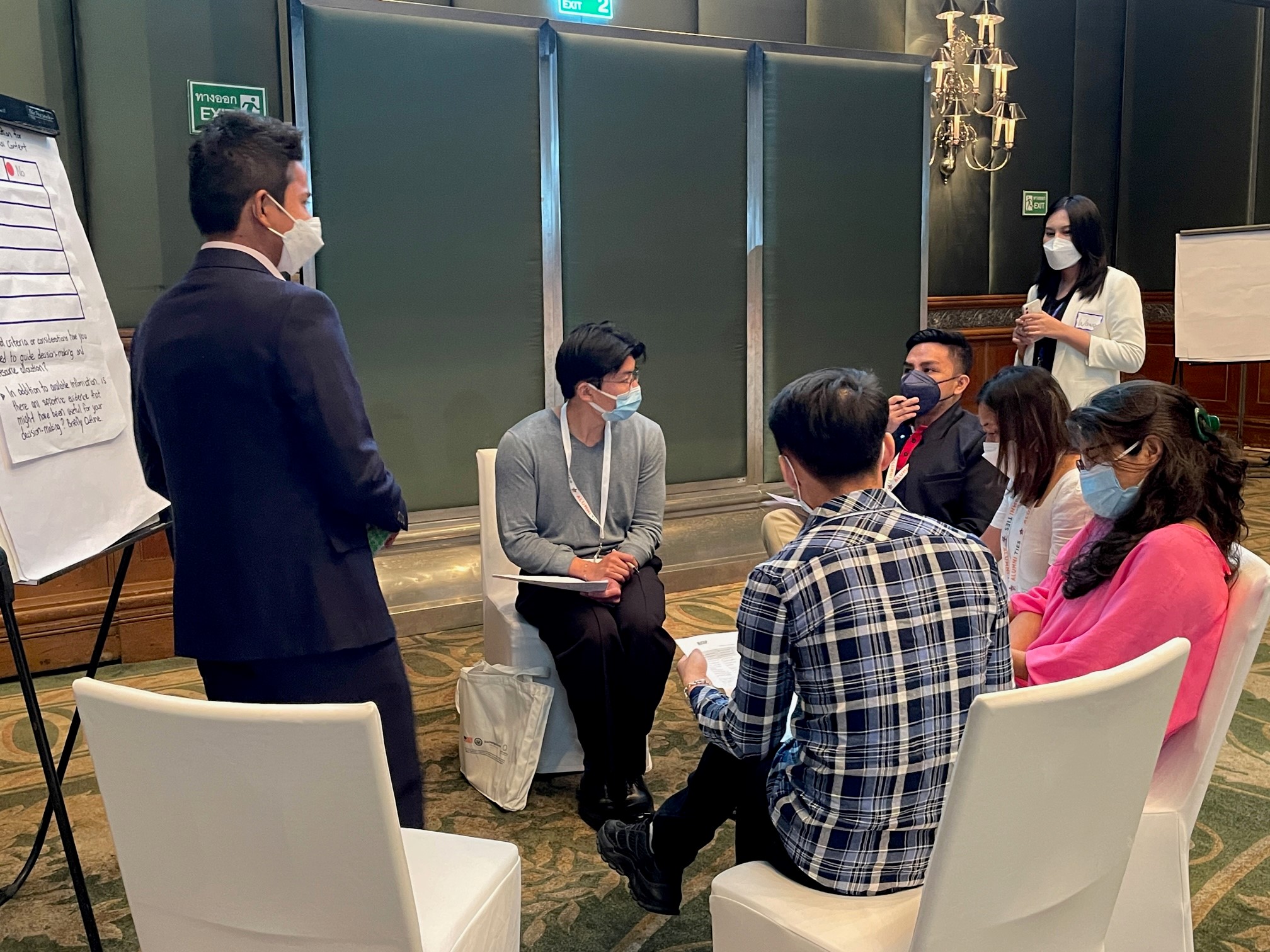 The session organised by HITAP focused on how evidence is used in healthcare decision-making in Thailand and how to perform an evidence-informed decision for resource allocation for healthcare services. This session was joined by participants who came from 23 different countries with various backgrounds and held with the aims to help them learn more about Thai health system, the decision-making process for Universal Coverage Benefit Package (UCBP) and National List of Essential Medicines (NLEM), the types of evidence required by decision-makers, and how health technology assessment (HTA) is used to produce such evidence. The participants also had the opportunity to participate in an interactive exercise where they as decision-makers had to decide interventions to fund with limited budget and available evidence to learn about HTA and its community health and economic impacts.
It was a great opportunity for us, HITAP, as a research unit to be a part of this global collaboration and we look forward to taking parts in more international collaborative projects in the future.